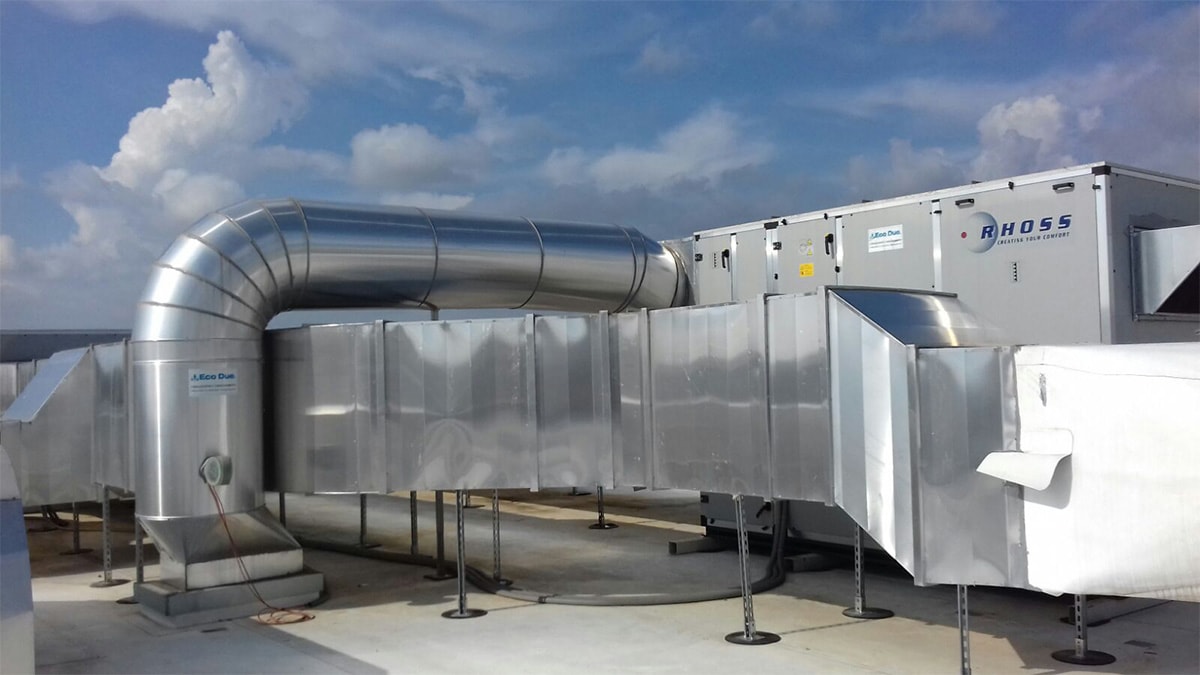 Eco Due s.r.l exclusively installs certified chimneys that respect the 89/106/EEC standard (construction products), the technical EN 1856- 1:2003 standard regarding the requirements for all metal chimneys with double walls with an external insulation and the EN 1856-2:2004 standard regarding all metal conducts with singular walls.
One of the strong points of chimney production and systems is the choice of materials such as copper, stainless steel, Aisi 316 – Aisi 304 and hot galvanized steel which guarantee a high quality product.
Thanks to a correct and scrupulous assembly, in which Eco Due is also specialised, it is possible to obtain a final result with great precision.